Our Firm
Our Firm
Dolph & Associates is a compensation and benefits firm focused on Executive and Employee Benefits, Estate & Business Succession. Our proprietary interest is to crystalize our client's financial objectives and assist them in implementing a plan to accomplish those objectives. Through our expertise, experience and unparalleled resources, we remain dedicated to providing our clientele sound recommendations geared specifically toward the accomplishment of their objectives. The asset of our client that we value most is their trust.
Our Mission
To provide business, estate and philanthropy planning and succession services to individuals, business owners and professionals based on knowledge and integrity.
---
We assist our clients in obtaining the peace of mind they desire through our objective driven process. Our interest is helping clients achieve the following: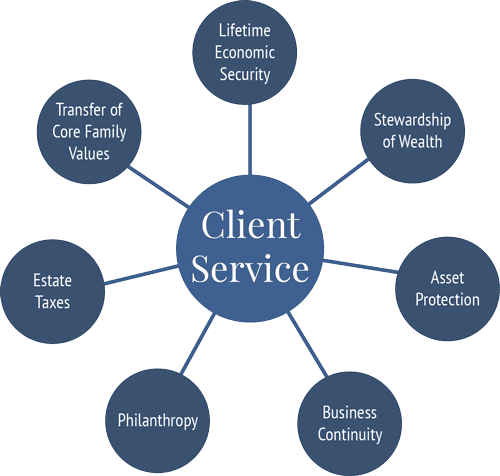 Protect their assets from excessive tax burdens and potential undesirable future creditors.
Pass on their hard-earned assets (including their businesses) to their desired heirs in a manner that enables them to leave the legacy they intended.
Ensure that the client's desires for charitable giving are crystallized and enabled to be continued for future generations.